Implementation of Airtory Ads
Implementation of Airtory Ads
By Sonal Agrawal
updated about 2 months ago
Airtory is a creative management platform that allows advertisers to build one-of-a-kind Rich Media Display and Video ads with user engagement at its core. That being said, the output from the Airtory Studio is an ad tag, which is, universal and can be implemented across media partners – DSPs, Publishers & Ad Networks.
When exporting the ad tag (read how here for Display Ads and here for Video Ads), you will need to select your Media Partner from the drop-down menu. On selecting, the respective Macro will be added to the ad tag automatically.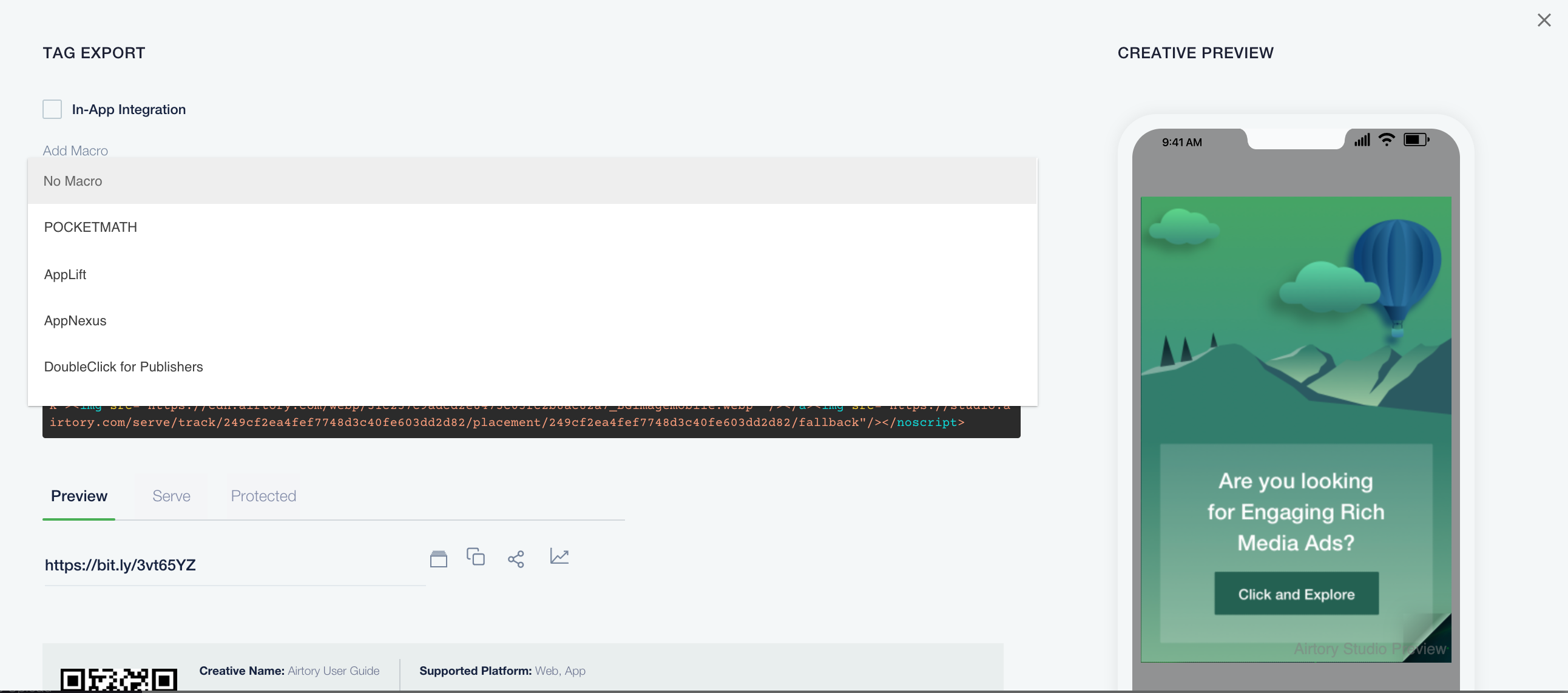 The Airtory Studio has several widely-used media partners added to the Macro-provider list. Macros help the media partner record Clicks at their end when implementing a third-party ad tag.
DSPs such as AppLift, DBM, AppNexus, The Trade Desk, MediaMath, and IronSource amongst others are included in the list. In most cases, Airtory ad tags will need to be placed as a third-party ad tag in the DSP dashboards.
If you are executing the ad directly on a website in partnership with a publisher, it is important to select the ad server of the respective publisher. DFP and Zedo, the most widely used ad servers by publishers have already been added to the list.
Airtory is a Google-certified third-party ad server (check here). This means Airtory is part of an exclusive list whose ad tags can be executed in Google Ad Networks.
While executing third-party ad tags on GDN, please follow the steps mentioned here.
In case you do not see the Macro of your preferred media partner in the list, please contact us and we will get it added within 24 hours.
Did this answer your question?